Sonoma State University recognizes effective and meaningful academic advising as an ongoing, multifaceted, developmental process which is integrally related to the rest of the educational experience. Academic advising is designed to provide the necessary tools, information, and support to enable students to take responsibility for: developing educational plans compatible with their personal, academic, and professional goals; meeting institutional and degree requirements; and preparing for a life of change, challenge, individual fulfillment, active citizenship, and public service.
Sonoma State University takes a shared, collaborative, and student-centered approach to academic advising. Through a complementary partnership between Faculty Advisors and Professional Academic Advisors, with holistic support from our Student Support Network, our campus entities work together to ensure each student has access to the advising and support needed to thrive and persist toward on-time graduation.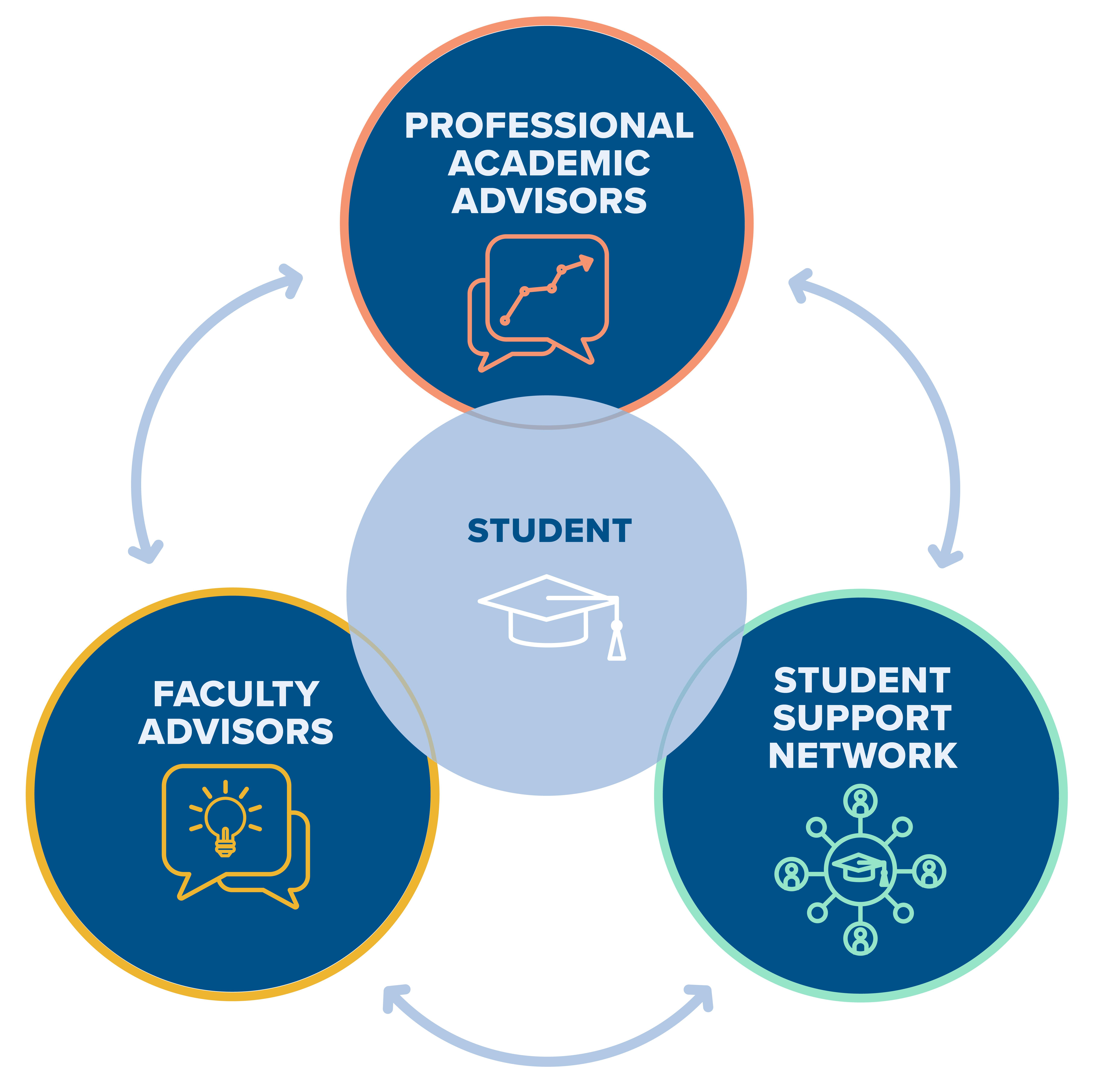 Who is my Academic Advisor?
In most cases, undergraduate students are assigned both a Faculty Advisor and a Professional Academic Advisor throughout their studies. These assignments are based on various factors, such as whether you are part of a designated special program or population; the number of units you have completed; your declared major or concentration; and whether your academic program, department, or school has a designated Program Coordinator and/or Professional Academic Advisor. You may find your assigned advisor a few different ways: